The problems facing those currently experiencing homelessness are wide and varied. Among these complex and multi-layered social and political issues, the widespread problem of food waste has been gaining particular attention in recent years. According to a recent USDA report published in 2014, 31 percent of available food in the U.S. (or 133 billion pounds / 430 billion pounds) is wasted or discarded of each year.
For the homeless community, food waste represents a very serious threat and presents particular challenges to nonprofits trying to end hunger. Interestingly, the vast amount of food wasted each year is not only the result of poor planning and negligence, but also stems from legislation that makes it increasingly difficult to give leftover food to the homeless.
A report published by the National Coalition to End Homelessness (NCH) in 2014 titled "Share No More: The Criminalization of Efforts to Feed People in Need," touches on the structural problem, highlighting three main ways in which legislative action has led to food waste. The first has to do with cities placing strong restrictions on the use of public property, forcing groups to buy a permit to distribute food to the needy in places like public parks. The second legislative barrier consists of the stringent food safety regulations that groups must follow if they wish to distribute food. The final and most significant barrier has been the "Not in my back yard" (NIMBY) mentality, which is often used to prevent groups that help those experiencing homelessness from entering communities.
Groups like the NCH are now spearheading a movement to enact legislative reform in the area of food sharing legislation, eventually hoping to make it easier to provide food to those in need.
On a grassroots level, groups like the Food Recovery Network (FRN), are also making significant progress in alleviating food waste and improving distribution.
Started in 2011 by three students at the University of Maryland College, FRN aims to fight food waste and hunger by organizing college students to donate leftover food on campuses to local soup kitchens and other nonprofits. Since its creation in 2011, FRN has expanded to 95 colleges across 26 states, Puerto Rico and Washington D.C.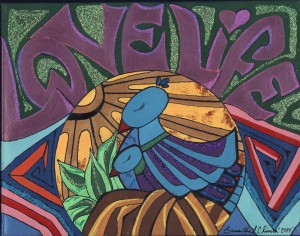 Most recently, students at The College of New Jersey have started organizing a chapter of FRN in hopes of helping to solve the food waste issue in Mercer County. Student leader Gavin Parker first became interested in starting FRN at the College after it was assigned as the final project of his Social Justice First Seminar Program (FSP) taught by philosophy professor Dr. Morton Winston.
Parker and his classmates have been working with Sodexo, the food provider for the College, to work out practical issues, such as how food with be transported and how food safety training will be administered. The Trenton Area Soup Kitchen is currently onboard as a community partner for FRN at the College.
Explaining the origins of the idea to bring FRN to the College, Winston explained that he was "looking for a project for the class…that would enable them to tackle a real social justice issue and do something to address it."
Although the issue of food waste still looms large, the combined legislative and grassroots efforts will likely help to reduce the staggering figure of 133 billion pounds of food that is wasted each year nationally. For the homeless community, few issues are more important than ensuring that food is distributed in the most efficient and resourceful way possible. Along with important social and economic reforms, the elimination of food waste will be critical in solving the related issues of poverty and hunger.
Article written by Steven P. Rodriguez for the Fall 2014 edition of The Wall