By Michael Mytrowitz & Zack Mulhern
The history of the Supplemental Nutrition Assistance Program (SNAP) can be traced back to 1933 when the Agricultural Adjustment Act was signed, which gave support to farmers who fell on hard times during the Great Depression.
Over the decades, laws and regulations evolved, eventually leading to the creation of SNAP to help combat the Recession of 2008.
Today, SNAP is the largest food assistance program in the nation, assisting 14 percent of the country that are in need of food and better nutrition.
According to Rucha Gadre, the Director Mercer Street Friends' Food Bank, their SNAP facility alone helps 10 to 15 households per month in Mercer County.
The government ensures the stamps are not used for foods that do not promote good health or considered luxury goods.
In order to get into SNAP there are certain requirements that need to be met. Gross income, family size, assets such as vehicles, housing and legal status, are looked at when someone applies.
Even though SNAP was made to help people who are in need of assistance the program has been criticized. There have been many cases of fraud and exploitation of the act. People sell the food stamps and in many cases that money is used on illegal or destructive substances.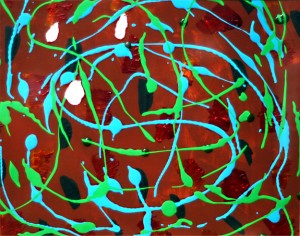 The SNAP program is not perfect as there are multiple regulations and requirements that can be very detrimental to those in need. For example, according to the Congressional Research Service July 2014 report, the SNAP-eligible gross monthly income is $1,245 or less per person. For a household of four, the SNAP-eligible gross monthly income is $2,552.
While these numbers seem very reasonable, the gross monthly income is the amount before any deductions are taken out such as taxes.
Say a single person working a very low paying job earns $1,300 of gross income monthly. Once taxes, social security and other deductibles are taken out, the actual dollar amount that the person is left with is only going to be around $1,000.
Think about trying to be an adult and feed yourself and provide yourself with basic needs and all you have is $1,000 per month. Not the easiest thing to do.
However, in certain permitting areas, some eligible candidates (elderly, homeless or disabled patrons) can actually go to a restaurant and get a free or discounted meal. This can be very valuable for people who are not always capable of cooking their own meal. Gadre detailed another flaw in the program that just appeared recently.
"What happened after October 2014 is that the utilities allowance was taken away from a lot of families," said Gadre. "So the utility bill was not necessarily in their names. When you have an added expense which is not being accounted for and are getting less benefits, it is becoming harder for families to get by from paycheck to paycheck."
Gadre agrees that the citizens are not completely satisfied with what SNAP has to offer.
Many people across the country rely on SNAP every single day. The program has evolved and continues to adapt to new regulations and social aspects. However, there are some things the program can do to improve and push the program to even greater heights.