By Jared Kofsky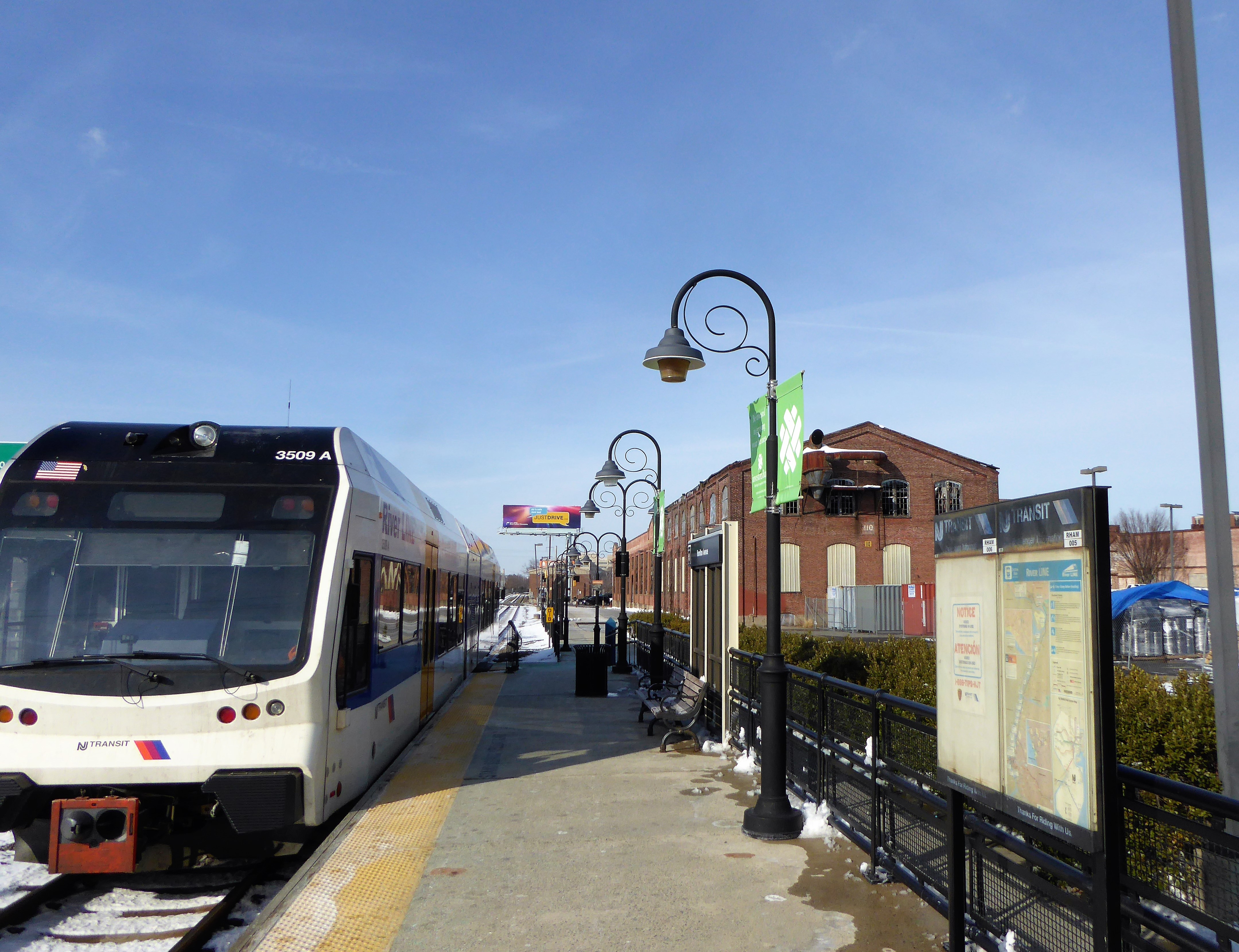 For those without a car, Mercer County was once quite simple to navigate. Dozens of trolleys and bus routes made transportation across the capital region much easier. However, today, there are just a handful of bus routes serving the county, no intercity bus service in Trenton, only one bus line to Pennsylvania, and train fares on NJ Transit and SEPTA are continuing to rise. Trips across the county that would take just a few minutes by car can take hours by bus. Yet, according to local leaders, one of the region's most inexpensive modes of transit could potentially be expanded.
Right now, it costs $1.60 to ride the River Line light rail, which connects the Trenton Transit Center with Camden, over 30 miles south, stopping in communities like Palmyra and Pennsauken. No matter if you are traveling one stop or 20, the fare remains the same. However, accessing the line is difficult for many Trenton residents, due to the fact that the line does not serve most neighborhoods and has just three stops in the city.
Now, proposals once again call for extending the River Line by several blocks to an area near the New Jersey State House off of West State Street. NJ Transit spokesperson Nancy Snyder told The Wall that there are currently no plans to extend the line, but area officials remain undeterred. The MIDJersey Chamber of Commerce, published a report regarding the proposal earlier this year, advocating that "wages and employment opportunities will increase due to the light rail extension," and that "14,000 direct and indirect jobs will be created as a result of the project". It also stated: "the light rail system is associated with connecting low income households with new economic opportunities prior to the presence of the transportation system."
Although the Trenton area has dozens of resources available to individuals experiencing homelessness, without a personal vehicle, accessing them can be difficult and expensive. An expansion of the River Line would allow more area residents experiencing homelessness and poverty to access more resources without having to spend the extra 70 cents for a bus ride. For example, just south of Trenton, there are food pantries near River Line stops in Roebling and Burlington. In addition, South Trenton residents could have easier and more frequent access to the many services available in Downtown Trenton, or within close walking distance across the river in Morrisville, Pennsylvania.
Likewise, there are hundreds of employers within walking distance of River Line stops, including the industrial parks and warehouses in Florence and throughout Burlington County. Many Trentonians, some of whom come from low-income households, currently take the River Line to work at Bai in Bordentown, but have to transfer from a bus to the light rail. This can cause inconveniences and missed opportunities. And while the River Line operates every half hour, many local buses in Trenton, like the 624, operate more infrequently.
Not all politicians are enthused about the plan. Earlier this year, Governor Chris Christie spoke against it, recommending that to reach West State Street, residents "use Uber" instead, according to The Trentonian, referring to the convenient, yet costly, taxi service.
Mayor Eric Jackson is, however, in favor of the River Line's expansion, telling The Wall: "the expansion will spur economic development through our Downtown, even to our West Ward, and generate more business and more preservation throughout our city."