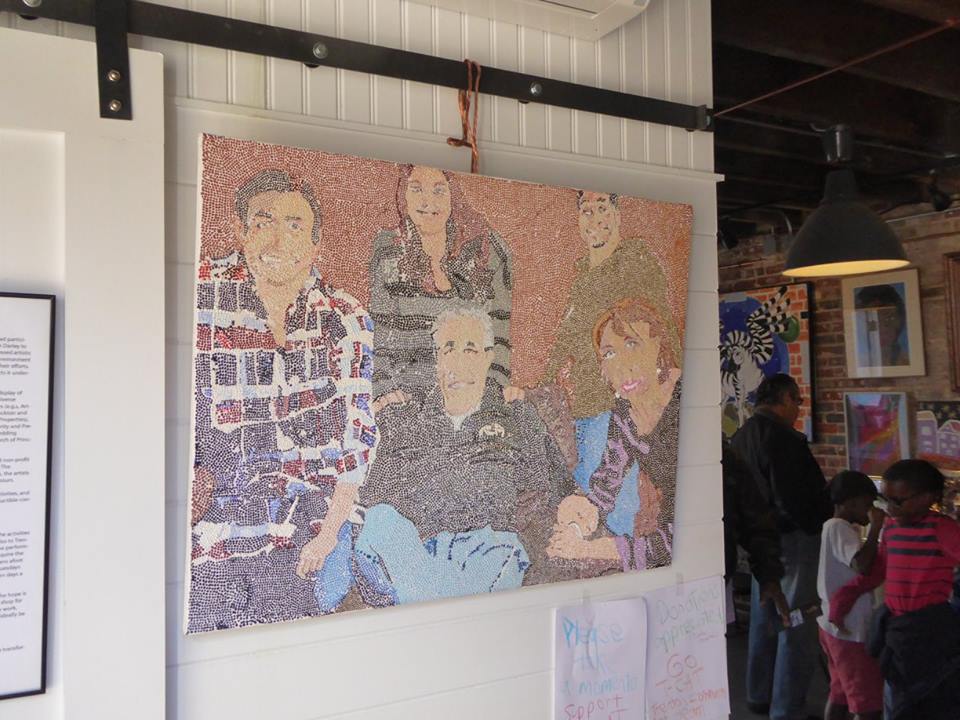 Article By Jared Wolf – Photography by Jared Kofsky
Sixteen years ago, a small group of visual artists met with Extra Helpings volunteer, Susan Darley, to discuss the possibility of forming an art cooperative within the Trenton Area Soup Kitchen (TASK). Founded in 2001, Extra Helpings was a small art program designed to alleviate the stresses of poverty by encouraging artistic expression.
The small collection of amateur artists came to be known as the A-TEAM, eventually morphing into the Trenton Community A-TEAM (formerly know as TCAT), which recently opened Stockton 51, a neighborhood art center within a previously abandoned two-story carriage house at 51 North Stockton Street in Downtown Trenton. The space was given to the A-TEAM by Isles Inc., a Wood Street nonprofit organization that is working to establish an arts district in the surrounding community.
Today, the Stockton 51 art studio is a popular haven for a number of local painters, sketchers, musicians, and sculptors to unwind from the vices of urban life in America, and simply create.
In its earliest form, TCAT was designed to offer an open facility to those who possessed creative talents or an interest in the arts, but it did not have the necessary resources to pursue its creative endeavors. Darley wished to create a "collegial environment in which they [the artists] could hone their creative abilities."
The goal: sell artwork and realize the benefits of seeing hard work come to life.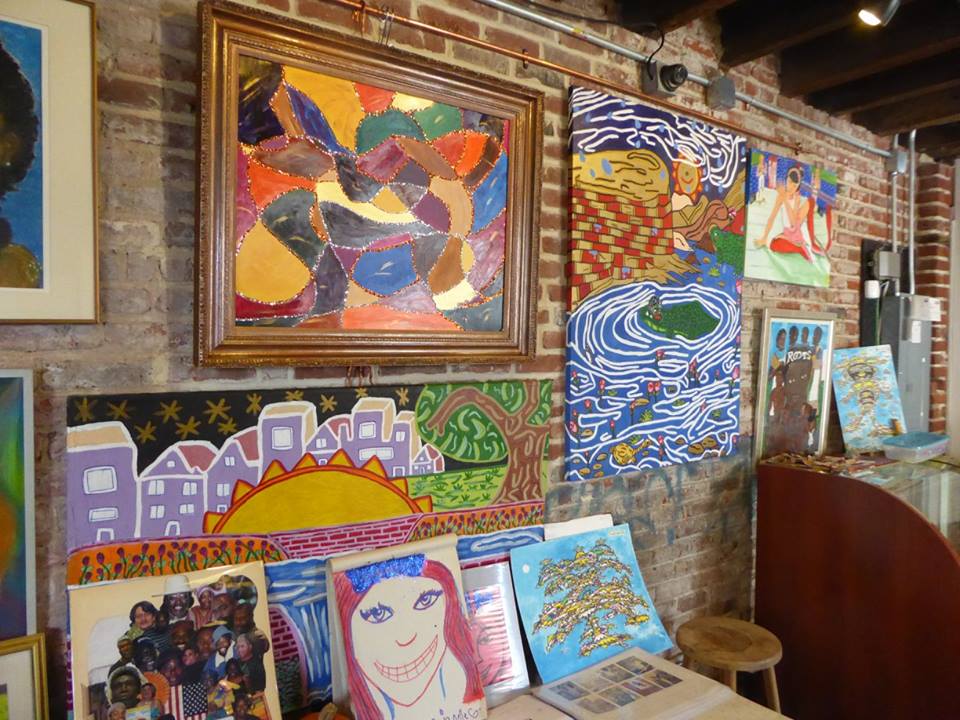 From the beginning, the artists decided how the A-TEAM would operate and which projects it would undertake. In this way, "membership in the group also provided an opportunity for the artists to learn entrepreneurial skills," said Darley.
Membership expanded, and the walls of TASK quickly became an open display of their work. Over the years, the 'A-TEAM Artists of Trenton' have participated in hundreds of shows. From displays in museums and galleries to corporate offices and government agencies, the A-TEAM has seen their pipe dream become reality
Moreover, the A-TEAM artists have given back to the Trenton community in a multitude of ways, by lending work to local businesses and non-profit groups, or by leading monthly art workshops for residents of the Rescue Mission of Trenton and patrons at The Arc Mercer.
The artists have also hosted clients from the Trenton Psychiatric Hospital's art therapy program in their studio. And just last summer, Stockton 51 hosted a community cookout in which over 2,000 people attended. During the event, which was funded by TASK, the studio gave out over 1,000 hamburgers and hot dogs
This is one of the countless examples of how this facility has given back to its community.
One artist in particular has had a profound impact on the A-TEAM family. Self-taught artist Walter Roberts, Jr. learned how to shade from his sixth grade math teacher. His teacher told him that if he taught him how to shade, he had to start paying attention.Today, Roberts is celebrating over twenty years as a member of the A-Team and considers his ability to shade his greatest strength.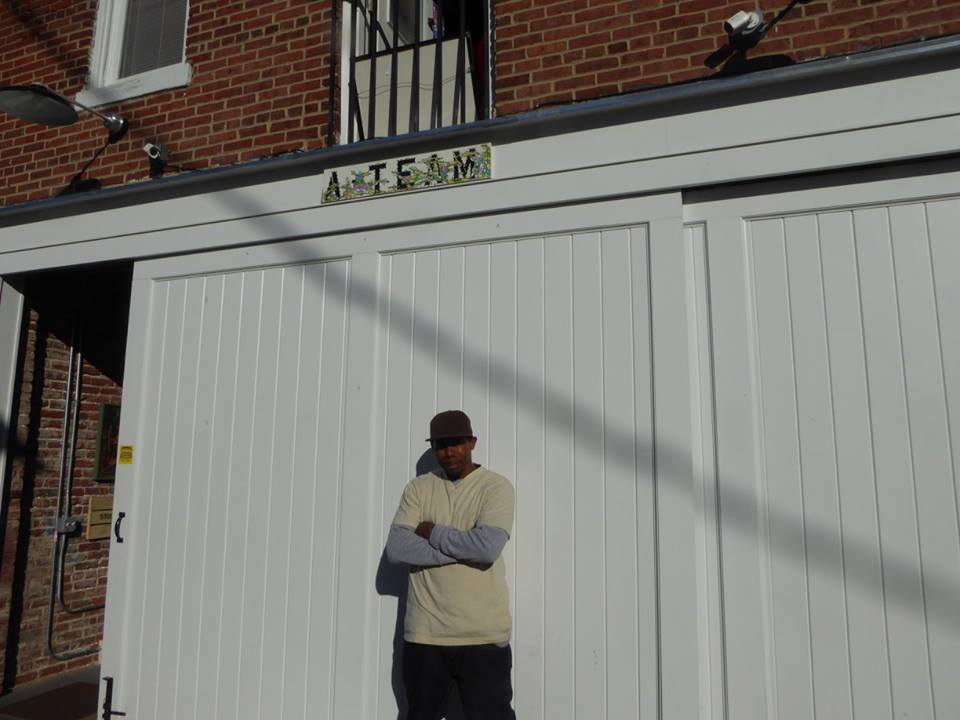 Derrick Branch, another self-taught artist, has been with the A-TEAM for over ten years. A bass guitarist, Branch helped begin a music program within the TCAT crew and hopes to see it expand in the coming years.
Branch, in collaboration with other musicians, has made several hip-hop compositions, in addition to rehearsed renditions of prominent Jazz scores from musicians like Duke Ellington.
From what started as a few friends seeking extra community services at TASK has transformed into a playground for the disenfranchised. Roberts described Stockton 51 as "a sanctuary in the city" from which "anything can be thought."
For many of the teens who go to the studio to paint, draw, build, jam, sketch, or create, Stockton 51 is a healthy way to stay off of the streets and out of trouble. Well equipped with tools and gadgets, artists can spend endless hours creating and composing.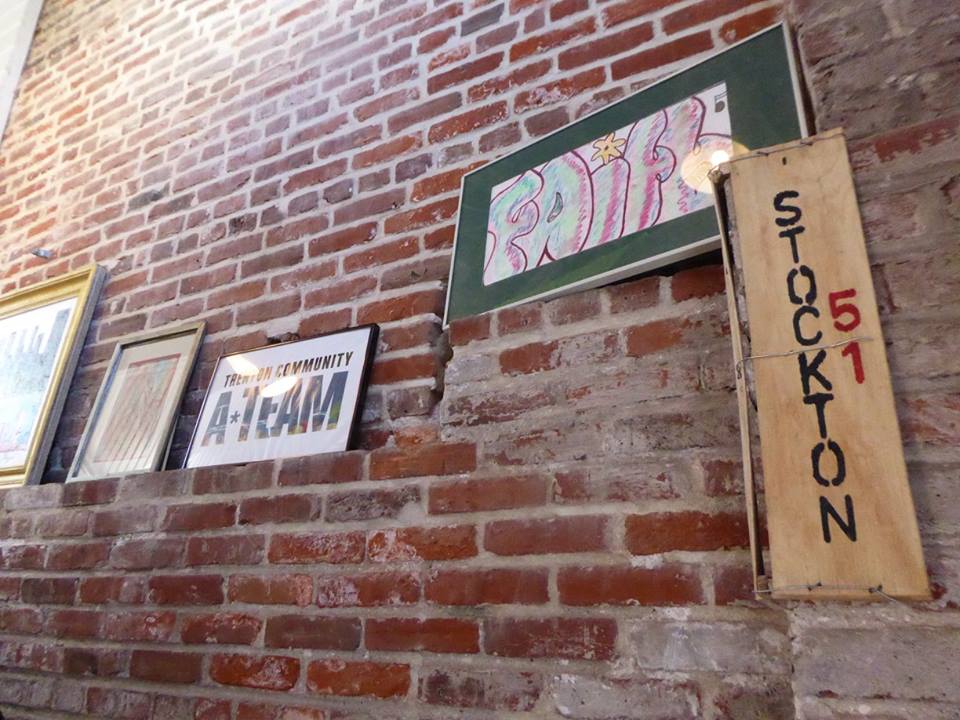 Roberts recalled several nights where he and other artists worked until 8 in the morning to complete some of their more complex pieces. Roberts' was happy to share one of his proudest pieces: a portrait of the 20th century academic and activist Angela Davis. Roberts' worked for five straight days without sleep to compete the piece—his desire for perfection acting as the sole motivation to stay awake.
When asked if he could name a few of the artists who come to Stockton 51, Roberts simply responded, "I can name a billion of 'em". The studio has become a symbol of the community, and a representation of the beautiful art that can emerge from the struggles of a childhood in the city. "It's all love," he said. "Giving kids a place to openly express themselves distracts them from the jungle."
Looking forward, TCAT hopes to go three-dimensional: the artists want to pursue projects that don't just hang on walls. They are looking to create statues, T-shirts, clothing, and jewelry.
With new projects and ideas constantly flooding in, TCAT will continue to change and expand. A gift shop is currently being built at Stockton 51 and the artists are always redefining their image, both as creators, and as contributors to the community.
If you are interested in buying art or would like to reach out to one of the artists/directors, please go to their website at www.trentoncommunityateam.org.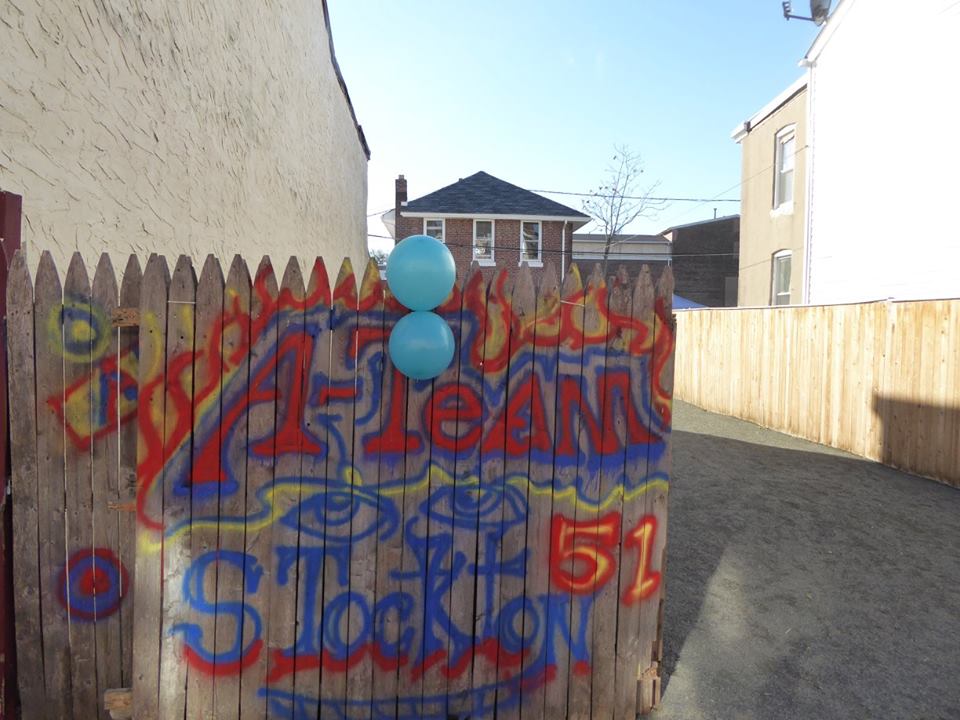 ---
Stockton 51
51 North Stockton Street Trenton, NJ
trentoncommunityateam.org
(609) 421-0793