By Lily Kalczewski
Since its original introduction in 1972, the Women, Infants and Children (WIC) program has come a long way. Its mission is to help pregnant or nursing women, infants and children up to five-years-old who are at nutritional risk.
There are currently over 10,000 WIC locations across the nation. There are, however, three that can be found here, in Mercer County — the Trenton WIC office, the Children's Home Society of New Jersey and the Children's Home Society of New Jersey's Mercer County WIC Program.
Eligibility is determined by family size, household income and proof of residency. Individuals need to also be able to provide evidence of nutrition or medical health-related risks.
Also, as the agency coordinator of Children's Home Society of NJ's Mercer County WIC Program, Jennifer Nagy said, "The Mercer County WIC Program will make every effort to help eligible families receive WIC services." Not many people are turned down, and for those who do not meet one of the eligibility requirements, WIC offers referrals to other programs that can help.
WIC does a lot of things right. The program provides guidance, assistance, and ensures healthy children as well as confident parents. It helps educate mothers, provides them with health care as well as food benefits and gives them the tools to raise their children to be happy and healthy.
The program not only teaches mothers how to shop, cook and eat nutritiously, but it also offers breastfeeding support through telephone hotlines, peer counselors and mommy groups.
There are many local organizations that cooperate with WIC to help provide these food and healthcare benefits. The Mercer County Board of Social Services offers the Supplemental Nutrition Assistance Program (SNAP), Mercer Street Friends has a food bank and the Trenton Area Soup Kitchen (TASK) serves free meals to those who need it. A local company to the east coast that has chosen to be a part of WIC is ShopRite.
The company has chosen to cooperate with the program because as Customer Service Manager of Zallie's ShopRite in Clementon, N.J., Deby Doughtery said, "I believe we provide a service to our community by accepting WIC checks in our stores. Most participants are having financial difficulties and being able to use their benefits at ShopRite gives them one less challenge."
Doughtery also pointed out the convenience this collaboration creates for participants because now they are able to purchase their WIC items in the same grocery store where they do their weekly shopping.
Although WIC has made great strides over the years, there are still challenges to overcome. As a Front End Supervisor, Doughtery said, "The biggest challenge I see is the participants are unsure of what they should be purchasing, so training the participants would be the one thing I think WIC could do better."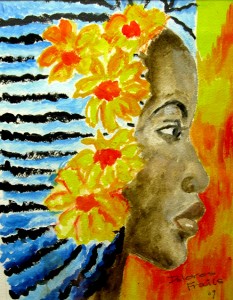 ShopRite carries an array of WIC-approved items, as is their responsibility. And although this is the case, the company does not have to carry every version of certain food categories, which can be frustrating for patrons.
Nonetheless, ShopRite makes sure that the approved items they are carrying are in stock. If something they are carrying, like formula, is out of stock, ShopRite will get it in as soon as possible. Otherwise they will contact the WIC state office and work out a solution.
As for Nagy, she said, "I would like to see an even greater focus on breastfeeding education and support services through WIC as increased breastfeeding translates into healthier moms and babies."
Nagy also acknowledges that the program currently provides a food package containing fresh fruits and vegetables, whole grains, low fat milk and enhanced food packages to women who are breastfeeding. Nagy hopes, however, that more whole fresh food items will be added to these packages.
With the world becoming more technologically advanced, Nagy had one more suggestion for WIC to help make it an even better program.
"I would also like to see technology enhancements, such as an online application or pre-screening process and mobile apps to make shopping easier for WIC participants," Nagy said.
Overall, WIC is a wonderful program that supports mothers and families who are enduring hard times. Its goal is to see children with full bellies, smiling faces and families who can breathe a little bit easier.
For Nagy, she enjoys working for a public health program that helps to nourish families.
"To me, empowering pregnant women and families with young children with the knowledge and understanding of the value of breastfeeding, healthy foods and regular health care has been the most valuable aspect of working for the WIC program," Nagy said.
Trenton Division of Health 222 E State St Trenton, N.J.  08608 Phone: (609) 989-3636 Must call for a WIC appointment.
The Children's Home Society of New Jersey 635 S. Clinton Ave Trenton, N.J.  08611 Phone: (609) 695-6274 Must call for a WIC appointment.
Mercer County WIC Program 416 Bellevue Avenue Trenton, N.J.  08618 Phone: (609) 498-7755 Must call for a WIC appointment.