By Annette Espinoza, Jared Kofsky & Joshua Trifari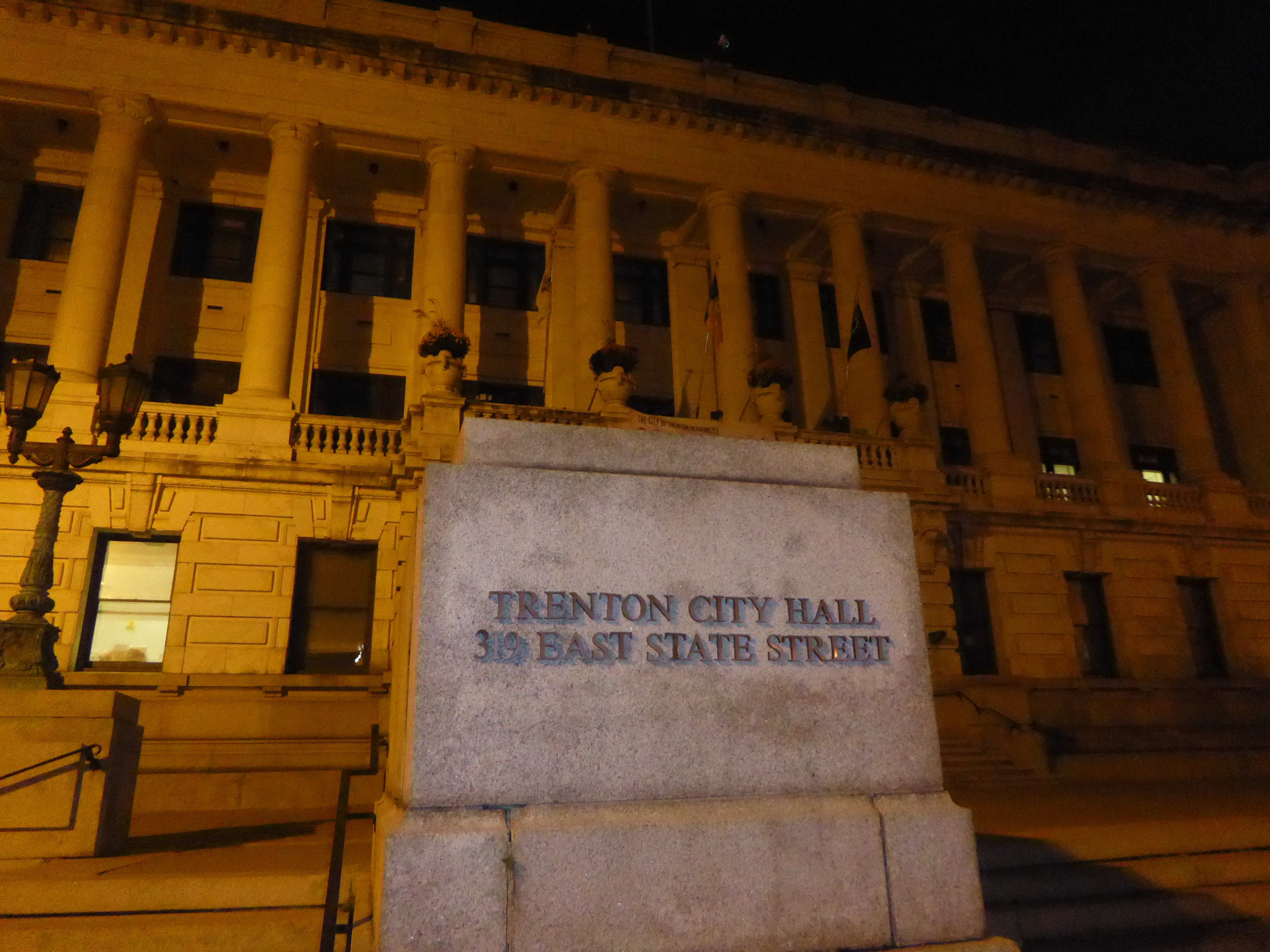 How is lead contamination impacting Trenton residents? Over a year after high levels of lead were found in the water of most of the capital's public schools, the answer to that question remains unclear.
In recent years, there have been widespread concerns across the United States with aging infrastructure, particularly in regards to lead levels in the water supply systems and paint in some of the nation's metropolitan areas. In 2014, over 100,000 residents of Flint, Michigan, a small city that like Trenton, was once a riverside industrial powerhouse, were discovered to have been exposed to excessive levels of lead.
"This is an issue that has been on people's radars for decades," Jane Rosenblatt, a program manager at Downtown Trenton-based New Jersey Future, told The Wall in the spring. However, as a result of the recent revelations, "people are starting to pay attention to some of the daily impacts of our antiquated water infrastructure, so we're likely to see something happening in the coming years as far as investments," she explained.
In the years that followed, New Jersey schools began to test their drinking water for high lead levels, and the results in some districts shocked many parents. In the state's largest city, dozens of schools were found to have elevated levels of lead, prompting Newark students to be forced to drink from bottled water.
A few weeks later, according to The Trentonian, Trenton Water Works General Superintendent Joseph McIntyre testified that "we don't have a lead issue" in Trenton, and that "we've never had a leadbased problem here in the water."
However, in October 2016, it was revealed that in 20 of Trenton's older school buildings, including Daylight/Twilight Alternative High School and Grant Elementary School, there were levels of lead in the water that were above the US Environmental Protection Agency's recommended guidelines.
The extent of the problem in New Jersey's cities today is quite unclear. Rosenblatt stated some cities contain water mains "that can date back to the Civil War," and that part of the reason why many recent discoveries of water contamination have been in cities is because "urban centers are where some of our oldest infrastructure is."
In response to these crises, several New Jersey organizations and agencies are calling for improvements.
Rosenblatt is one of the leaders of Jersey Water Works, a 300-member statewide organization dedicated to upgrading New Jersey's wastewater, drinking water, and stormwater infrastructure. Members range from local organizations like Isles to engineering films, according to Rosenblatt, who stated that ultimate goal is "investing in cost-effective sustainable solutions that benefit the communities served by these systems."
Jersey Water Works has partnered with New Jersey Urban Mayors Association to develop policy recommendations as to how to best update water infrastructure.
Meanwhile, Environment New Jersey is also seeking similar improvements to prevent future crises. Doug O'Malley, the organization's director, stated that "obviously, most people can't shell out the thousands of dollars that you can use to replace it, but a lot of what we want to do is start up with testing to be able to expose the extent of the problem and then use long-term state funding to try to ultimately replace our pipes."
O'Malley cited Madison, Wisconsin and Seattle, Washington as examples of places that are currently "getting this right."
Yet what actions are being taken right now to keep residents safe in Trenton, and should residents continue to trust that their tap water is reliable?
A hydrologist in the United States Geological Survey's New Jersey Water Science Center who asked not to be identified told The Wall that "the USGS hasn't collected any samples of water quality from the Trenton water system that I know of," and that he does not know whether or not there is significant lead in the city's water.
"Most, if not all, drinking water in Trenton comes from the Delaware River and does not have detectable lead concentrations when it enters, much less leaves, the water treatment plant on Route 29," the hydrologist stated, adding that "any lead in water in Trenton is likely derived from the municipal (under-the street) pipes and/or building plumbing."
This means that it is largely up to the individual building or shelter to test whether their water is safe to drink and that organizations should replace old copper pipes or lead pipes with new lead-free solder copper pipes while covering or removing lead paint.
So what can you do for now to see if your water is safe to drink? In order to find contaminants, the hydrologist and Rosenblatt recommended that you run the water for at least 45 seconds to a few minutes before drinking it. If you notice discolored water, you should advise water or building officials.
However, some New Jersey leaders feel that tackling the lead in the water is just the beginning of the solution to improving the state's infrastructure. "
Yes we have to address the lead in our pipes, and that's obviously a concern, but we want a more comprehensive approach to infrastructure investment than that," said Dan Fatton of the Ewing Township-based NJ Work Environment Council and the recently established Jersey Renews environmental campaign. "We know that we have to invest big money into our pipes underground but also in the things that we see above ground like sidewalks and schools and other buildings," he added.
The need for investment in infrastructure in New Jersey's capital became evident on May 6, when a water main break caused another flood, this time in the Wilbur Section. One unexpected consequence of the damage caused by the incident was displacement for residents in the community.
As The Trentonian reported, the Fleming family was forced to leave their residence following the hurricane-like flooding, as were other homeowners and renters in the area. According to Julie Janis of the Trenton Area Soup Kitchen, many clients of hers who are experiencing homelessness were previously renters, but were forced to leave the properties that they called home following unsafe living conditions inside, such as pipe bursts and structural damage.
Like the individuals behind Jersey Renews, New Jersey's non-profit organizations are building up to improve the environment of cities like Trenton, a goal that, according to Fatton, "is incredibly ambitious but eminently doable." However, considering the crisis of elevated lead levels and other issues facing cities across the state and the country right now, the question is, will that be enough?
This story will continue to be updated as the conditions of Trenton's water supply change.
Photo by Jared Kofsky